Tips for a perfect boozy sports bar party
The best way to get relieved from this hot scorching heat is to throw a party.  A boozy summer party will definitely rejuvenate your tired body cells and fill you with a fresh splash of energy. However, Sports bar are new in fashion and how about throwing a boozy summer party in a sports bar. Here is a list of ten things you need for a party in sports bar.
The glow in dark glasses
This is the best accessory to set the mood right. Imagine very dim light and all your guests wearing these glasses will take fun quotient to next level.
Fun straw glasses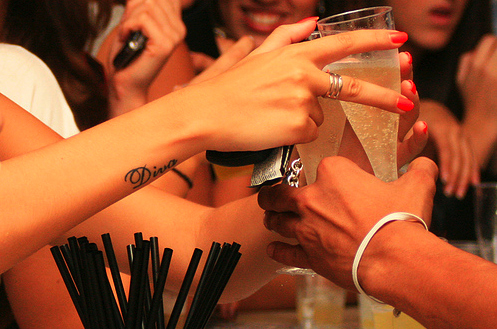 You can take your guest back into their childhood with these glasses. They can play their favourite sports in the sports bar while enjoying their drinks with these fun straws. You can get straws attached into the glasses as well.
Tic tac toe drinking game set
This is an amazing game set with tic tac toe drinking glasses. Your guests can enjoy this classic game while drinking. This will give a kick start to your party.
Booze filled Piñata
A piñata filled with Boozes can be hung at the highest point in sports bar. Your dream party can turn in to an exclusive event with this accessory. So, grab favourite boozes of your guest and fill the piñata. Let your guests try their luck and enjoy the wonderful party.
Self-chilling beer glasses
This is a must for your party as your guest will be busy enjoying games in sports bar and it will be difficult to serve chilled beer every time. Hence, these glasses is a must so that your guest can enjoy both things simultaneously.
Truth and dare shot glasses
Another fun game at booze party. It will add fun element to your party and enjoying this game with "truth and dare shot glasses" will add more fun to the party.
Gas pump Liquor dispenser
Just fill in the dispenser with Vodka and let your guest enjoy the party with this dispenser. This is the best to make them remember that this is a booze party.
There are many other accessories available that can simply "rock and roll" your party.